A New Dawn (Special Dungeon Event)
Story:
The last arcanes roam the world of hellfire being a shadow of what they once were.
Their power has diminished by the decay of their convictions,
help them to reach the path to recover their glory.
Be the impeller of a new dawn or be devoured by the shadows.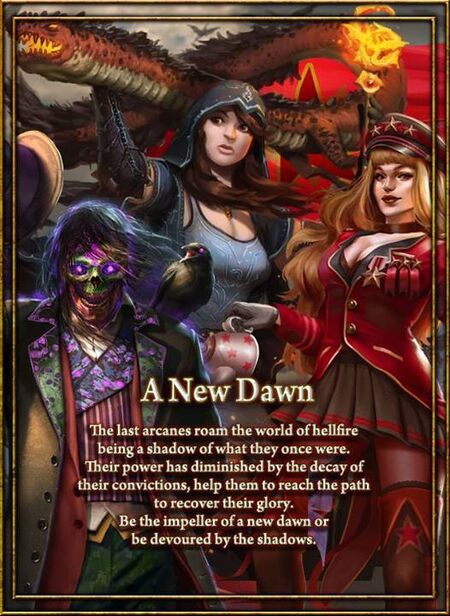 Characters:
Rewards:
Leaderboards:

Special Information:
This event requires more energy to complete each floor. It consumes 25 energy as compared to 15 on previous special dungeons event.
This is also the first Special Dungeon event to introduce the Summon Box feature.
Ad blocker interference detected!
Wikia is a free-to-use site that makes money from advertising. We have a modified experience for viewers using ad blockers

Wikia is not accessible if you've made further modifications. Remove the custom ad blocker rule(s) and the page will load as expected.