Broken Warriors (Raid Boss Event)

Story:
Years ago, Henrietta lost her arm and her sister when the enraged
Gegenees attacked her town, a White Inquisitors base.
Her father's technology saved her and others, giving birth to the Broken Warriors brigade.
But their enemies, the Cultists, have recovered Gegenees and made him a new body.
Angrier than ever, the six-armed giant is bent on destroying his enemies once and for all.
Can the Broken Warriors defeat their most dangerous adversary?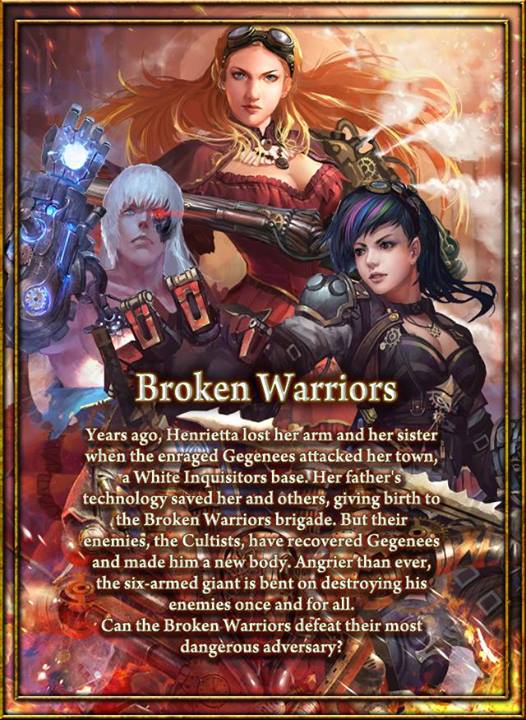 Characters:
Rewards:

Leaderboards:
Ad blocker interference detected!
Wikia is a free-to-use site that makes money from advertising. We have a modified experience for viewers using ad blockers

Wikia is not accessible if you've made further modifications. Remove the custom ad blocker rule(s) and the page will load as expected.