Escape Of The Assassins (Special Dungeon Event)
Story:
The most ruthless murderers have escaped from Zia Shen prison,
intent on satiating their lust for blood all over HellFire.
We will need all the help we can get to stop them and imprison them again!
Do you have what it takes to stop these deranged killers?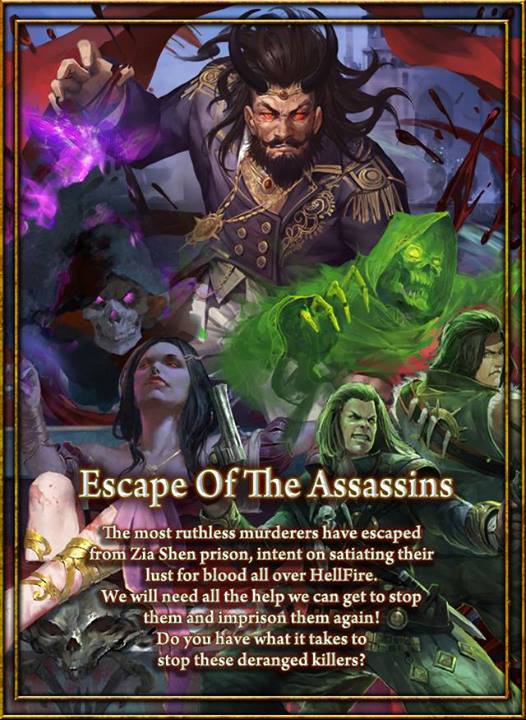 Details: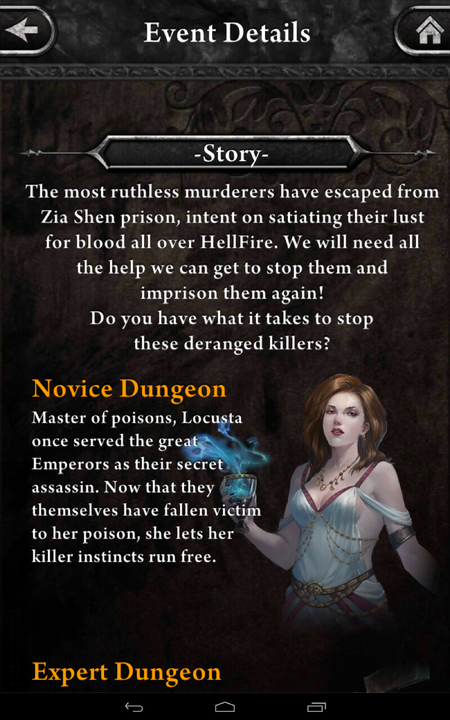 Rewards:
Leaderboards:
Ad blocker interference detected!
Wikia is a free-to-use site that makes money from advertising. We have a modified experience for viewers using ad blockers

Wikia is not accessible if you've made further modifications. Remove the custom ad blocker rule(s) and the page will load as expected.