Eternal Winter (Special Dungeon Event)

Story:
In the distant snowy lands of Crystaldeer, the northernmost kingdom of HellFire,
a relentless war is being waged, the forces led by the Frozen King
have subjected the region, covering it with a blanket of tyranny. 
The last hope for the people of Crystaldeer is the rebellion
led by the Winter Duchess can terminate the Frozen King's ruling.
Be the hero that Crystaldeer needs and help free its people!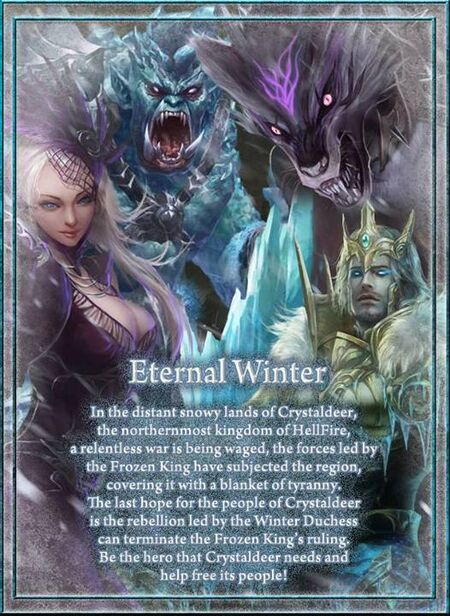 Characters: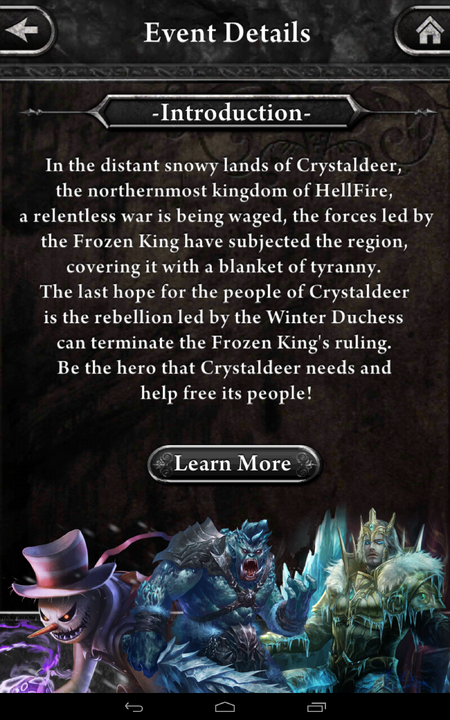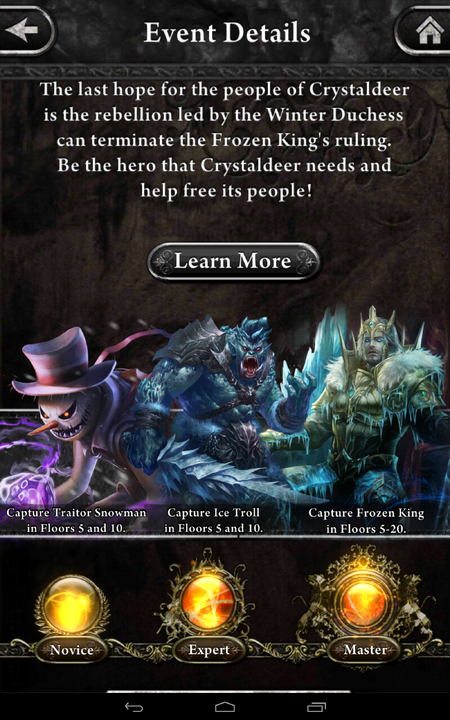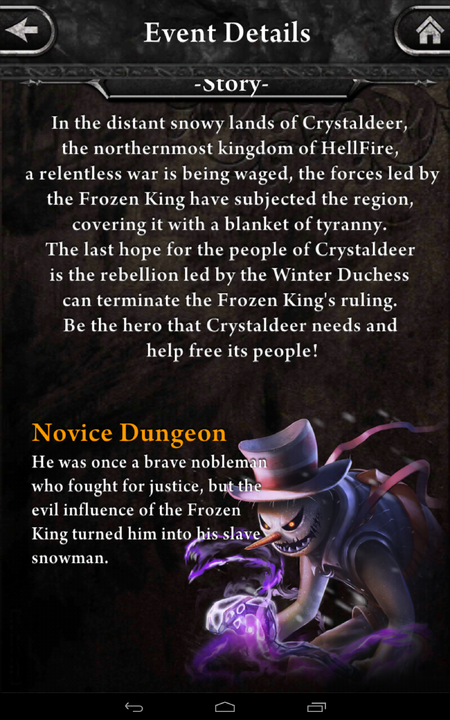 Rewards: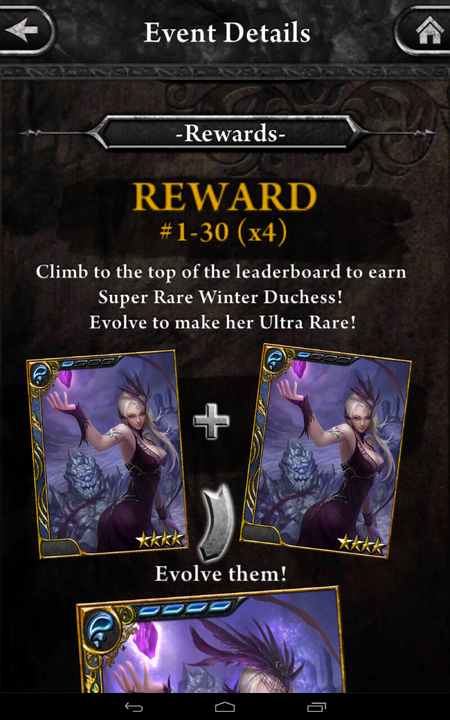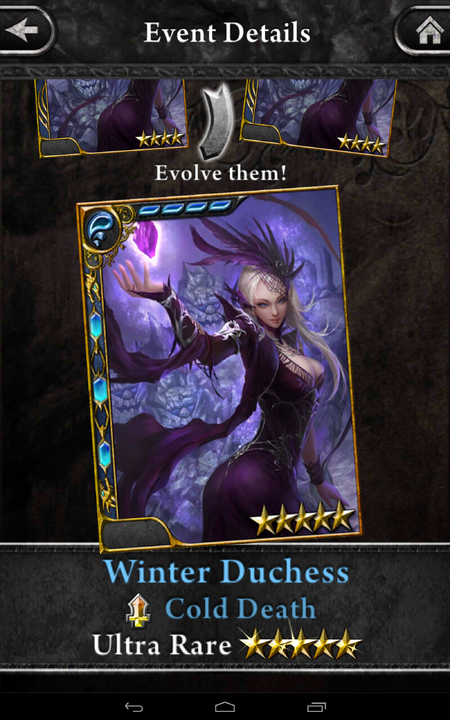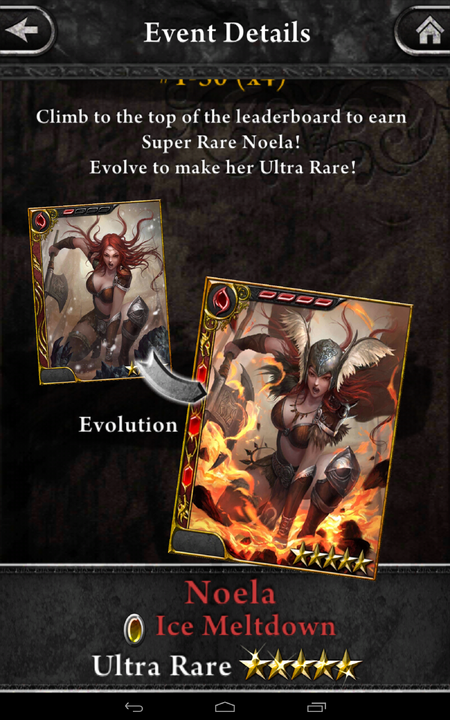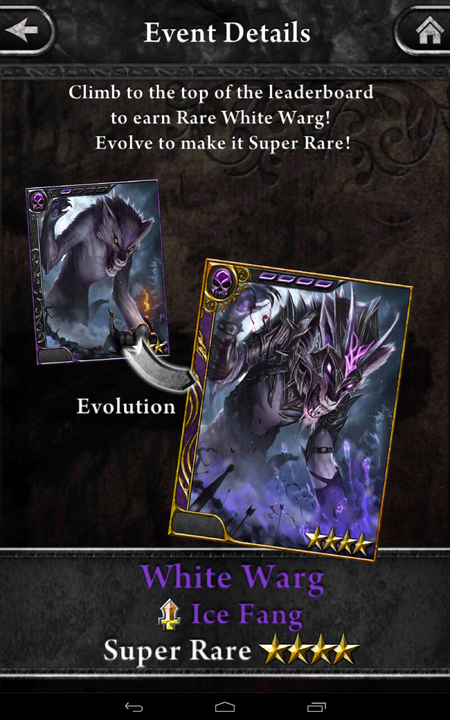 Leaderboards: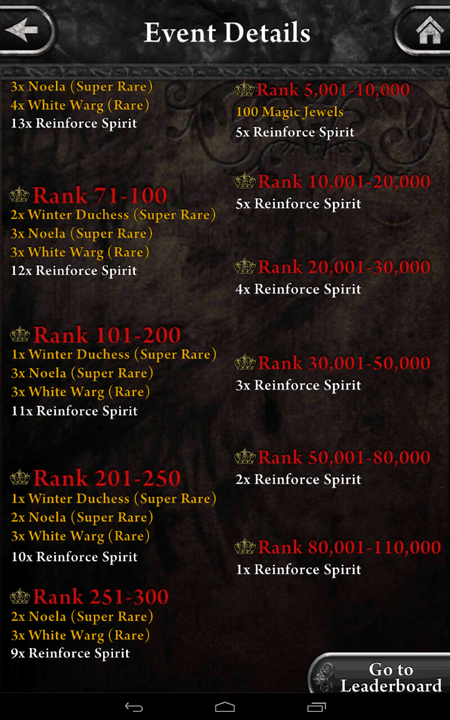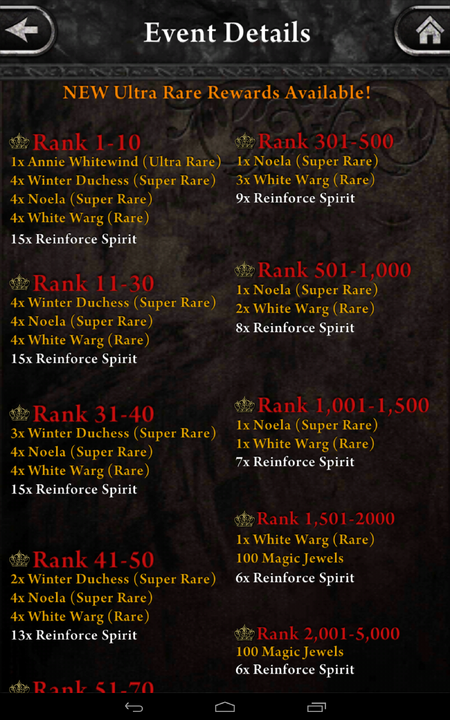 Ad blocker interference detected!
Wikia is a free-to-use site that makes money from advertising. We have a modified experience for viewers using ad blockers

Wikia is not accessible if you've made further modifications. Remove the custom ad blocker rule(s) and the page will load as expected.