Lords of War (Raid Boss Event)
Story:
King Attila, far away from civilization, attacks villages and
small towns looking for treasure and conquest.
He kills the old and slaves the young, especially now
that he has gotten the help of the Demon King and the evil Boudica.
Three warriors, defenders of the poor and the weak,
will make a final attempt to stop their advance and free the people from slavery.
Protect the defenseless people of HellFire along these heroes!
Characters: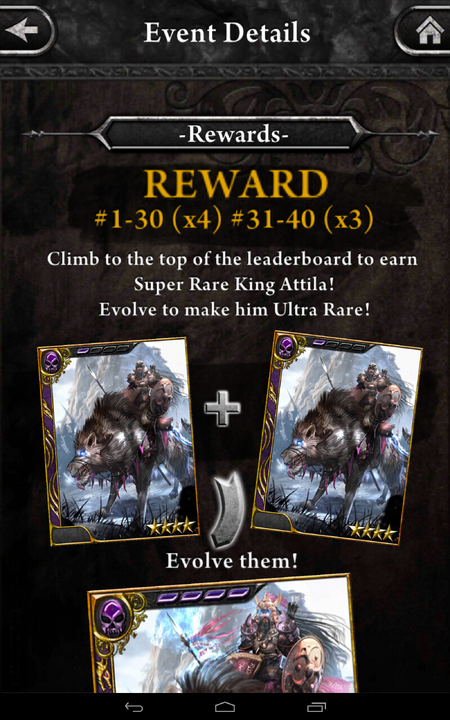 Ad blocker interference detected!
Wikia is a free-to-use site that makes money from advertising. We have a modified experience for viewers using ad blockers

Wikia is not accessible if you've made further modifications. Remove the custom ad blocker rule(s) and the page will load as expected.