Raid Boss Event is one of the 2 main events in HellFire.
There will be special bonus points for those who discovered, deal the last blow, obtain MVP and so on. Bonuses varies depending on the bosses' level.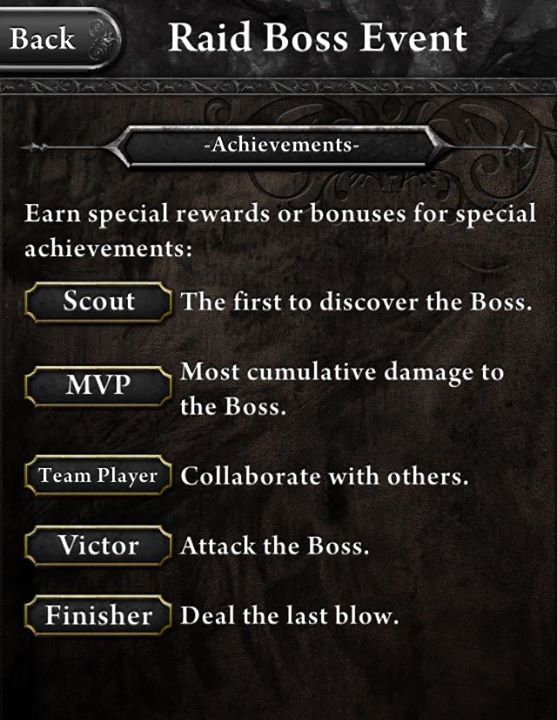 Ad blocker interference detected!
Wikia is a free-to-use site that makes money from advertising. We have a modified experience for viewers using ad blockers

Wikia is not accessible if you've made further modifications. Remove the custom ad blocker rule(s) and the page will load as expected.